~Hello and welcome to our site~
Feel free to browse our extensive range of British motorcycle parts for to suit Triumph (Meriden) Motorcycles,
with most of them listed under there OEM number, all priced in UK GBP, only postage is extra.
If you do not see what you require then just click on the blue contact button and we will get back ASAP.
We stock a huge range of Triumph Motorcycle parts all at very competitive prices most of
which are sourced from UK base manufacturers/wholesalers, including
LF Harris, Wassell, Venhill, Velocette ,TJ Wassell, Classic Gaskets, Lucas Aftermarket Parts,
Tri-Cor, Sparx, Amal, Morgo, MCA,
In stock are Triumph parts to suit Triumph pre-unit 500/650, 5T,6T,T100,T110,T120,all Triumph unit 350/500, 3TA,5TA,T100S,T100C,T100SS,T100R,T100T,TR5T,all Triumph unit 650/750,T120,TR6,
T140 Bonneville ,TR7 750 Tiger,TSX and of course the 3 cylinder range of Triumph Tridents T150/T160,
we also have some parts for Triumph TSS-T140W 8 valve model.
We send Triumph motorcycle parts all over the World usually next working day after payment
which is all handled securely by paypal (an online payment site)

We repair BSA, Norton & Triumph Motorcycles.
We restore BSA, Norton & Triumph Motorcycles.
Need some work done on your British Bike ? then let us know and we will be more than happy to discuss your needs.

We have been involved with British Bikes since the 1970`s, have a look at our Gallery page
If you require some run of the mill stuff like ,Triumph footrest rubbers, Triumph seals ,Triumph gaskets, Triumph spark plugs, Triumph fork seals, Triumph fork gaiters, etc then try our
sister site meridentriumph.co.uk where we have installed a shopping cart for UK customers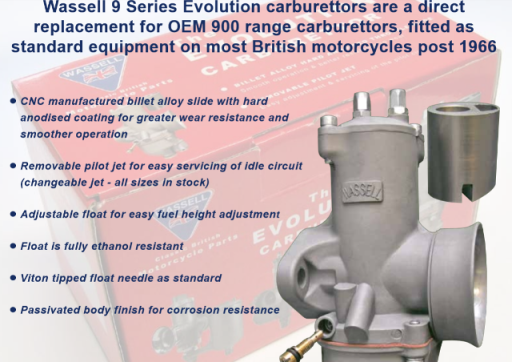 NEW Courier service for UK Mainland (NOT Highlands & Islands) for small to medium size parcels,
from 2kg to 10kg ,max dimensions 60cm by 30cm by 30 cm
We can arrange to post to a local shop within a 5 mile radius, you collect from shop no need to wait in.
Please advise if you would prefer this when ordering your parts.


How our Click & Collect delivery works

Please note-you will need a printer for this service-
Collect+ will let you know by email or text message when your parcel is ready to collect.
Don't forget to bring some ID with you when you collect your parcel.
Acceptable ID includes utility bills, credit / debit cards, drivers licence & passport.
The shop will keep your parcel for 10 days.
####################################################

Rufforth Park Autojmble York UK- 1st Sat of the month visit us at pitch N0~29 indoors
Triumph Meriden Motorcycle Specialists


Triumph Meriden Motorcycle parts for Triumph T140V 750 Bonneville, along with Triumph Motorcycle parts for Triumph 750 T150V AND T160V Trident.
We stock Amal carburettors for Triumph motorcycles along with Amal carburettor parts for other British motorcycles.
An extensive range of Triumph Motorcycle parts stocked from all the major UK based suppliers including LF Harris, Lucas LAP,Velocette,Hepolite pistons and rings for British Motorcycles, alpha valve guides and S valves for most British Motorcycles .
Pre-unit 500 and 650 parts from Tigers,Trophy,Bonneville,unit 350/500 Triumph motorcycle parts 3TA/5TA/T100S/T100A/T100SS/T100T/T100R/TR5T.
OIF Triumph motorcycle parts from 1971 to 1986 including 650 Tiger,650 Bonneville,750 Bonneville,750 Tiger,
Triumph T140E,Triumph T140D Bonneville Special, Triumph .
Parts for The Triumph TSS/T140W 8 valves as well
Wassell parts and accessories stocked, along with Avon a
nd Dunlop tyres for British Motorcycles.